A versatile partner for surgeons Prism recognizes the need to deliver the latest medical technology in order to enable healthcare practitioners in India to provide the best healthcare services to patients with relatively lower spending capacity. Since the launch of the first product of the Luminox series, Prism has set the industry standard for surgical lighting in India. With the launch of the all new Iris 700, Prism is looking to take the game further by setting a new benchmark for performance expectations from surgical lighting. With a few first in class features, the all new eco aims to deliver the latest medical technology to the Indian surgeon at an accessible pricing.
Multicolored LEDs enabling variable color temperature
Luminox eco uses multicolored LEDs to achieve either a fixed daylight like color temperature- 4350 K or a variable color temperature from 3700 K to 5500K. This feature is important as the light head can distinguish the difference between various tissue types and the perception of true tissue colors by using the appropriate color temperature mode, which is used especially within cardiac surgery.

Prism uses a combination of warm white, neutral white and cool white LEDs to achieve the required color temperature variation.
Optically enhanced Shadowless-ness
With over 600 interacting light beams, combined with advanced parallel beam optics, Luminox eco ensures a high degree of Shadowless-ness. The new optical design enables the light head to have 23% higher light emitting area, thereby resulting in an enhanced shadow-less compliance.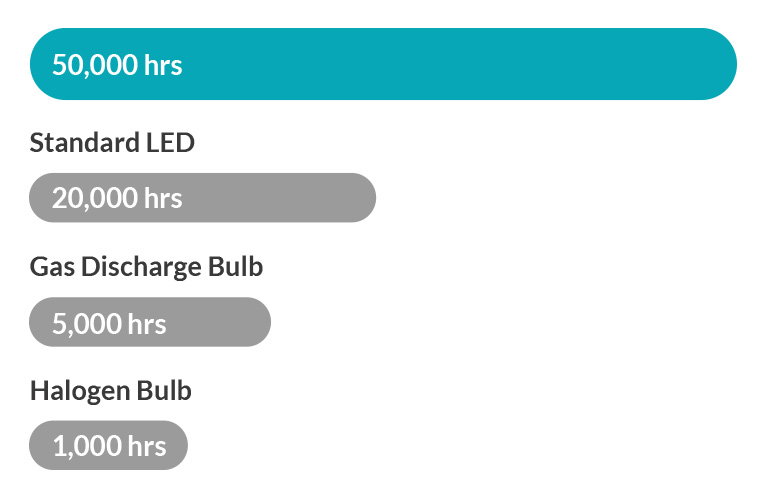 LED Cutting edge illumination technolog
Being a specialist in lighting design, Prism has integrated the latest generation of LEDs and optical technology to ensure maximum power efficiency and comfort for the operating surgeon. Our LEDs have very high lumens per watt enabling superior illumination while consuming very low power and there by low heat. Even at the max 140000 illumination, the LEDs are driven only at 40% of their rated capacity, there by exponentially reducing the heat and extending the life of the LEDs.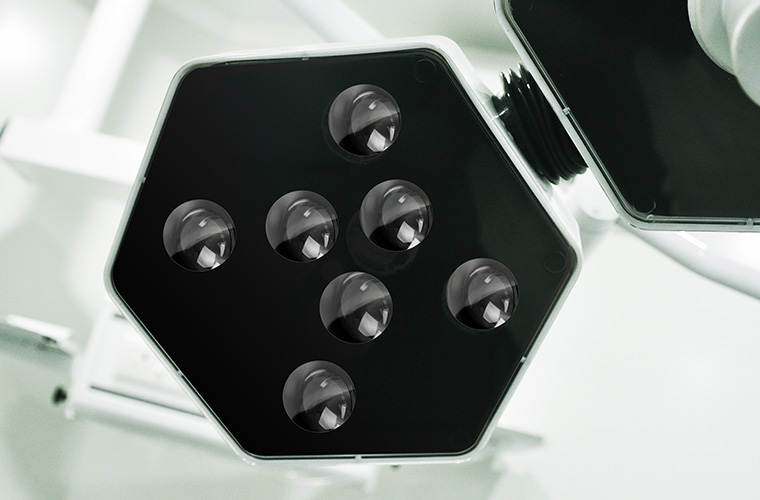 Antiglare Light-field for long surgeries
Optically designed to deliver high intensity light without glare for operating surgeon to manage surgeon eye fatigue. Special optical techniques of indirect illumination and luminance contrast management used to deliver glare free lighting.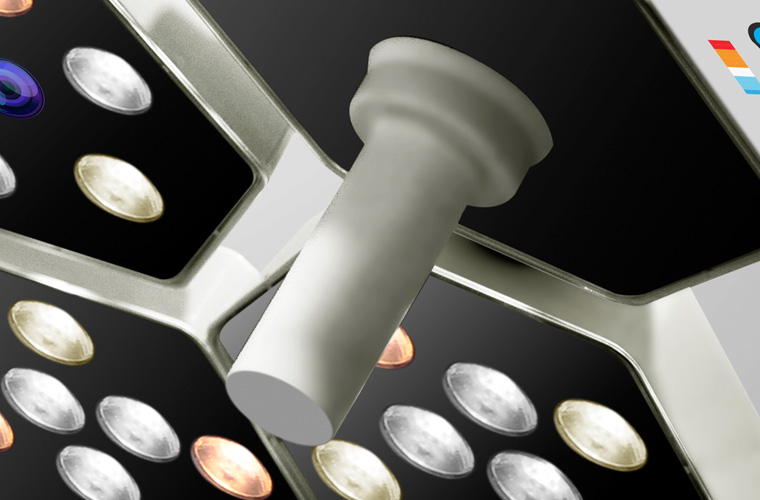 Detachable Handle for Sterilization, hygiene oriented
Each light head comes with 2 detachable sterile field handles to enable surgeon a bit more freedom to hold and move the light head under the spot suspension technique.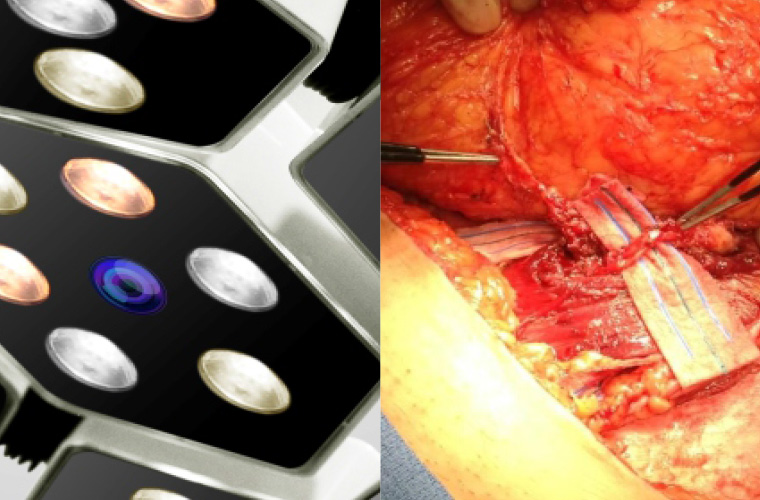 Prism Full HD Imaging solution for good vision
Luminox eco comes with a provision to put an inbuilt camera with true Full HD resolution (1920x1080p at 60 fps) and auto focus zoom lens.
Iris 700 gives surgeon excellent flexibility for all types of
applications and can be used for:
– Gynaec
– Laparo OT
– Minor OT
– General Surgery
Iris 700 Technical Specifications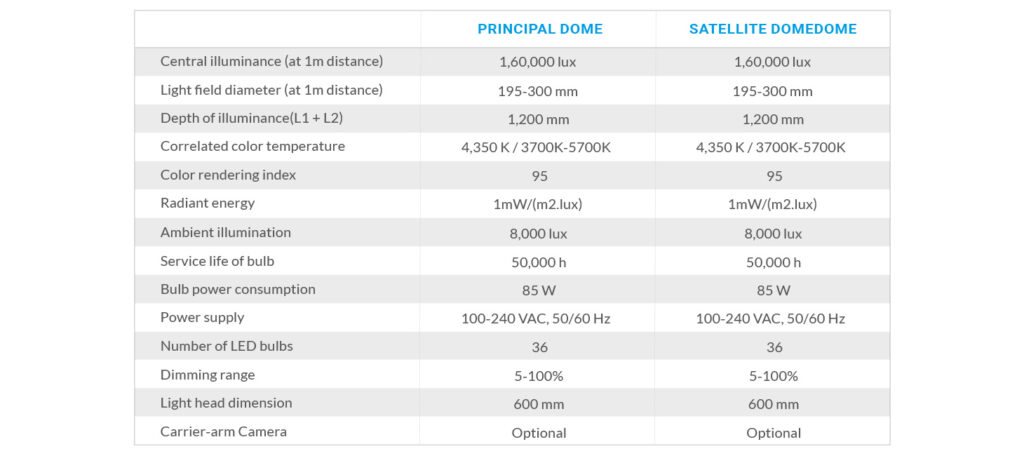 Download Iris 700 brochure directly on your device
PRODUCT SERVICE REQUEST
PRODUCT DEMO REQUEST
PRODUCT SERVICE REQUEST
  For service request call
  Email : support@matrixmedicals.in
  Phone : +91 93200 51023
PRODUCT DEMO REQUEST
Consider us your partners on the journey to change. Be it a complex business challenge you need to crack, or making your vision come to life – We want to hear from you.
Email: info@matrixmedicals.in
Phone: +91 98212 35552