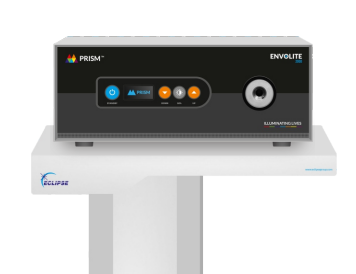 Bright light is a key determinant of image quality. Powerful,
high quality light sources are therefore essential for quality
endoscopic images. Along with bright light, it is also important
to get the right light, with the right optical specification to
ensure consistency of images for the operating surgeon.
Introducing the all new Envolite by Prism, the perfect partner
for your laparoscopic procedures. Envolite by Prism ensures a
consistent bright natural lighting effect inside the cavity to give
the surgeon the perfect illumination.
Envolite

Technical Specifications*

Download Endoscopy Lightsource brochure directly on your device
PRODUCT SERVICE REQUEST
PRODUCT DEMO REQUEST
PRODUCT SERVICE REQUEST
  For service request call
  Email : support@matrixmedicals.in
  Phone : +91 93200 51023
PRODUCT DEMO REQUEST
Consider us your partners on the journey to change. Be it a complex business challenge you need to crack, or making your vision come to life – We want to hear from you.
Email: info@matrixmedicals.in
Phone: +91 98212 35552